Originally published in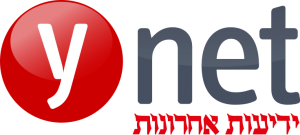 By: Yoav Zitun
Published: 04.22.20 , 14:35
Israel has thwarted several terror attacks in Jerusalem, including at the capital's biggest soccer stadium, the Shin Bet security services revealed Wednesday.
The Shin Bet operatives arrested three Hamas members last month who planned to carry out attacks against IDF soldiers in the Ramallah region as well as at Teddy Stadium in the capital that can house over 30,000 people.
The members of the terror cell are Ahmed Sajadia, 27, from Qalandiya refugee camp, Muhammad Hamad, 26, from Kafr 'Aqab near Jerusalem and Omar Eid, 24, from the village of Deir Jarir near Ramallah.
Eid also holds an Israeli identity card, which he used to attend a soccer match at Teddy Stadium in order to analyze the level of security at the location.
According to the Shin Bet investigation, the three became friends during their studies at Birzeit University near Ramallah, where Hamas runs its main student cell. The student cell's high-profile official provided funds for the terror activity and also served as the contact between the three and senior Hamas operatives.
Shin Bet said the man, named Rahman Hamdan, conducted the terror activity while in administrative detention in Israel.
The investigation also revealed they planned to use improvised explosive devices to attack IDF vehicles and checkpoints in the West Bank.
The three had tried to manufacture explosives using instructions from the internet but were arrested before they could complete the process.