Originally published in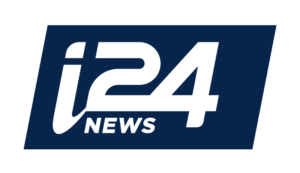 July 11, 2020, 06:12 PM
In a speech marking the conversion of the Hagia Sophia site into a mosque
Turkey's President Recep Tayyip Erdogan in a speech on Friday linked Ankara's much-criticized decision to convert a Byzantine-era monument into a mosque with a pledge to "liberate the Al-Aqsa Mosque" in Jerusalem as part of a pan-Islamic awakening.
Erdogan, who has steadily chipped away at the Muslim-majority country's secularism, announced Muslim prayers on July 24 at Istanbul's Hagia Sophia, a UNESCO World Heritage site and a major tourist attraction.
In the Friday speech, Erdogan referenced the flashpoint site in Jerusalem known to Muslims as the Holy Sanctuary, or the Al-Aqsa compound; Jews refer to the site as the Temple Mount. Jordan is at present the custodian of the site, which includes the Al-Aqsa mosque and the Dome of the Rock.
The location is the holiest site in Judaism, and the third holiest in Islam.
"The resurrection of Hagia Sophia follows the express will of Muslims throughout the world," the leader stated. The resurrection of Hagia Sophia ignites the fire of hope in Muslim hearts and the hearts of all those oppressed, wronged, downtrodden and exploited."
The "resurrection" of Hagia Sophia paves the way for "the Liberation of the Al-Aqsa mosque," read the transcript of the speech on the Turkish Presidency's official website.
Erdogan, Turkey's Islamist leader, has a long history of anti-Israeli statements.
The Hagia Sophia was first constructed as a cathedral in the Christian Byzantine Empire but was converted into a mosque after the Ottoman conquest of Constantinople in 1453.
Erdogan's move represented the cancellation of a decision under modern Turkey's secularizing founder Mustafa Kemal Ataturk to preserve the church-turned-mosque as a museum.